The famous Hindu and Buddhist monuments of Central Java draw millions of tourists a year. The typical trip to this area takes in the sites of Borobudur, Prambanan, Candi Sewu and all the attractions around the city of Yogyakarta. Better access by road has now opened up the area to the south called Bantul.
It's rich cultural sites and natural beauty make it worth spending a few extra days on your trip to Central Java. Here are some of the amazing sites that make Bantul a great addition to your trip…
The Pengger Pine Forest looks more like a forest of Northern Europe than Southeast Asia. But here just south of the equator is a forest of pine trees growing in the cool mountain air. The area has been developed to cater for tourists looking for that great Instagram photo and a nice walk through the woods. At night it lights up making it a great for sunset shots and then going into the evening to catch the lights.
Watu Lawang is a great place to stand above the clouds. With great selfie opportunities, the cool air makes this a refreshing break from the tropical heat.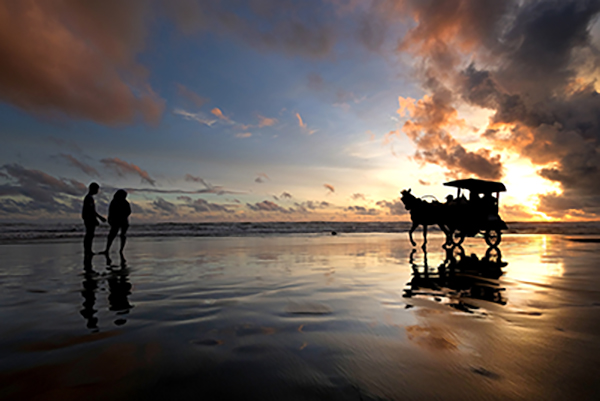 Parangtritis beach is just an hour's drive south of Yogyakarta and features a long stretch of volcanic sand that meets the Indian Ocean.
Jatisari Eco Park is worth the early wake up call to catch the sunrise as you walk above the clouds. With lots of fun photo op it's a great part of a day trip around Bantul regency.
Gumuk Pasir is a field of natural sand dunes that look more like saharan Africa than tropical Indonesia. This place can be part of a day trip from Yogya and is great for taking photos that'll have people wondering where you are. And you can also try sandboarding here for a unique activity.
Tombs of the Mataram Kings is a historical site that has seen recent development to improve the experience.
?